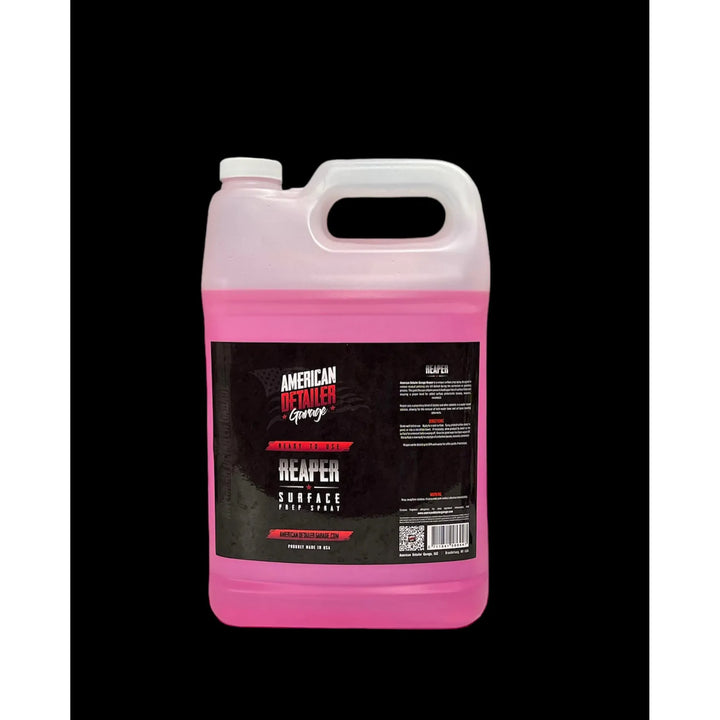 ADG Reaper

$16.99
Features and Benefits
Reaper is our exclusively new product that outperforms any surface prep on the market today.  Reaper uses a proprietary blend of a water based and other solvents based, both of water and oil based, product its guaranteed to remove all polishing oils, waxes and sealants with ease!  Use this product prior to using ADG Venom, Ignite or Valor for premium results!  
Reaper can be diluted up to 50% with water for softer paints if necessary.
Disclaimer
American Detailer Garage LLC is not liable for any damages caused by misuse or unrecommended use of their products. Keep away from children. If consumed, seek medical attention  immediately.
American Detailer Garage LLC Brandenburg, KY.  USA
Shipping policy Monday through Friday all orders placed before 1 pm ships the same day.
American Detailer Garage seeks to provide Automotive Detailers with products that improve efficiency, as well as profitability. Each product is designed to provide the end user with simplicity of use. We are confident that our products can, and will provide you with the best results when used correctly.