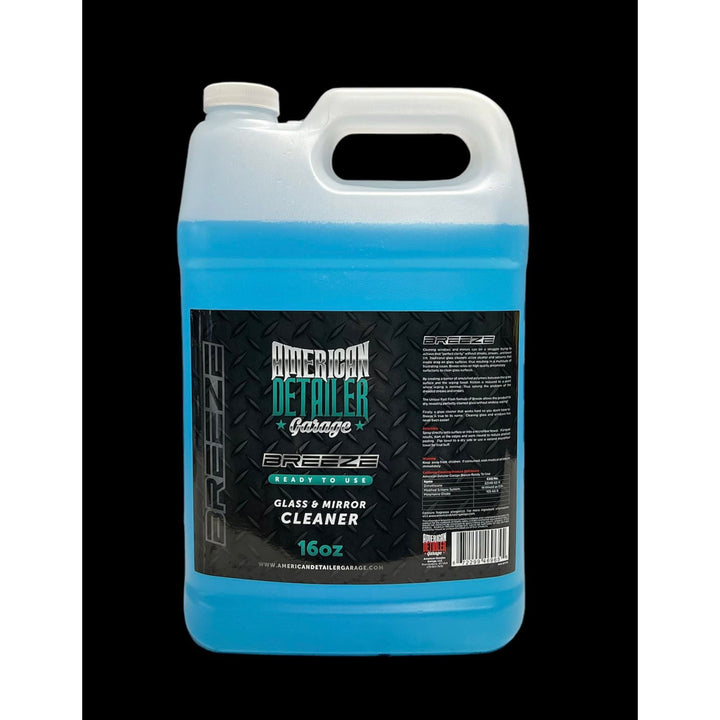 Breeze Ready To Use Glass, & Mirror Cleaner

$11.99
American Detailer Garage Breeze

Cleaning windows, and mirrors can be a struggle trying to achieve that "perfect clarity" without streaks, smears , and towel lint.
Traditional glass cleaners utilize alcohol, and solvents that create drag on glass surfaces , thus resulting in a multitude of frustrating issues.

American Detailer Garage Breeze relies on High quality Proprietary surfactants to clean glass surfaces.
By Creating a barrier of Emulsified polymers between the glass surface , and the wiping towel , friction is reduced to a point where wiping is minimal.
Thus solving the problem of the dreaded streaks,and smears.

The Unique Fast Flash formula of American Detailer Garage Breeze allows the product to dry , revealing perfectly cleaned glass WITHOUT ENDLESS WIPING!!!

FINALLY !! A Glass cleaner that works hard so you don't have to.

American Detailer Garage Breeze is true to its name.
Cleaning glass, and windows has never been easier!!!


Added benefits:
• Keeps towels dryer longer (minimal saturation)

*Saves time with Fast Flash technology

• SO EASY anybody can clean glass like a pro.
• Safe for use on all Window Tint
• Safe for computer, phone, tablet, LCD screens.
• Perfect for bathroom mirrors , and TV screens.

Application:
Spray directly onto surface , or into a microfiber towel.
For best results start at the edges and work inward to reduce product pooling.
Flip towel to a dry side. Or use a second microfiber towel for final buff.

Shipping policy Monday through Friday all orders placed before 1 pm ships the same day.
American Detailer Garage seeks to provide Automotive Detailers with products that improve efficiency, as well as profitability. Each product is designed to provide the end user with simplicity of use. We are confident that our products can, and will provide you with the best results when used correctly.