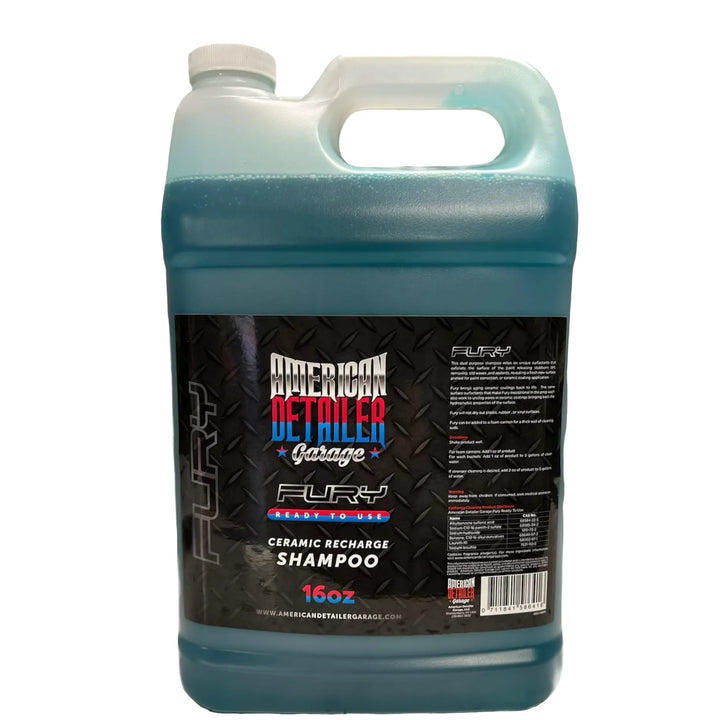 ADG Fury Soap PH+

$16.99
ADG Fury is a very highly concentrated, ceramic recharge and super cleaning soap!!!  
Let the power of this soap deep clean your vehicles prior to a ceramic coating,or simply use it to declog or maintain your existing coating!  
ADG Fury doesn't let bugs, road grime, or brake dust get in its way of performance.  This product has a dilution ratio of 1 oz to 5 gallons.....a lot of bang for your dollar.  
This product will strip waxes or sealants!!!  Use proper PPE, shake well prior to use, and fully read instruction labels.   Can also be used with a foam cannon!  



Disclaimer
American Detailer Garage LLC is not liable for any damages caused by misuse or unrecommended use of their products. Keep away from children. If consumed, seek medical attention  immediately.
American Detailer Garage LLC Brandenburg, KY.  USA
Shipping policy Monday through Friday all orders placed before 1 pm ships the same day.
American Detailer Garage seeks to provide Automotive Detailers with products that improve efficiency, as well as profitability. Each product is designed to provide the end user with simplicity of use. We are confident that our products can, and will provide you with the best results when used correctly.